How does adult business work?
Whether called "porn tubes" or "sites for adults", the "porn" pages are always the most visited on the Internet. The sex industry was the first economic model to operate on the web. Experiencing the sale of paid content, exchanges of advertising banners, webmarketing as well as many technical innovations, X webmasters were the first to earn a lot of money on the Internet. In 2005, the turnover of adult sites amounted to 75% of the total Internet trade.
You too, start in the sex business with adult affiliations. Adult affiliate sites provide you with all the necessary tools to promote paid sex websites (adult sites, sex videos, liveshow, sex shop). Commissions paid by adult affiliations are always very high.
This diagram helps to illustrate how the system works: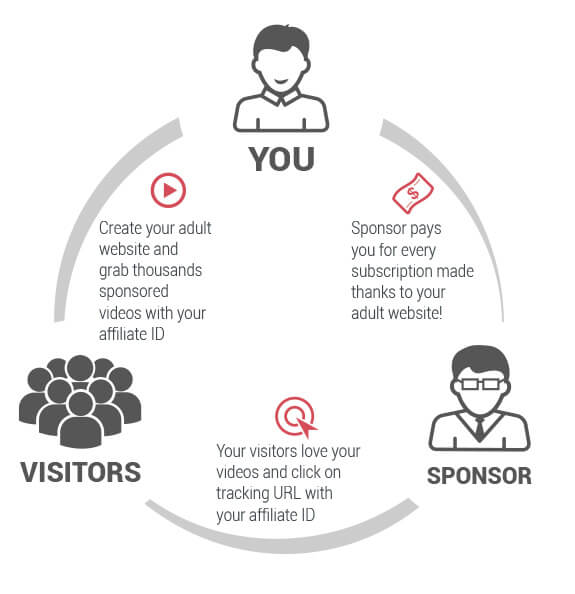 Last updated on January 12, 2017