By default, if you write a post in your WordPress, it will be assigned with the uncategorized category. In this post, we will show you how to rename the uncategorized category in WordPress.
Can you remove or rename the uncategorized category?
You can't delete it because this is the default category created by WordPress when you installed it on your domain.
You can only rename it. You need to visit Posts » Categories page in the WordPress admin and click on the quick edit link below the Uncategorized category: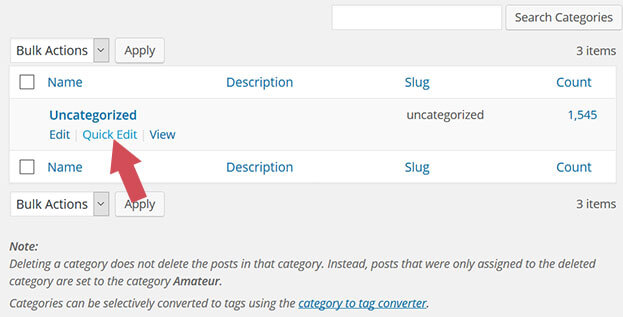 Then you will be able to change the name of the category and its slug: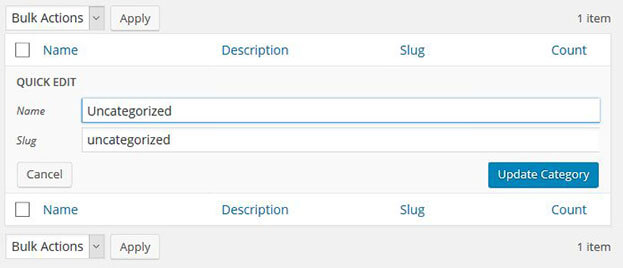 Watch in video how to rename uncategorized category
We hope this guide helped you learn how to rename uncategorized category without difficulties!